Hi! I'm

Craig
Craig Powell has a wealth of experience as a PROFESSIONAL fighter and coach.
Craig began training martial arts at the age of 7 and has lived for martial arts ever since.
He holds a 2nd Degree black belt in Karate
1st Degree Black belt in Japanese Jiujitsu
1st Degree Black belt in Kickboxing
Purple Belt in Brazilian Jiujitsu
He also holds grades in Judo & Taekwondo.
Craig has had 15 Mixed Martial Art fights with a record of 11 wins and 4 losses.
In 2001 he competed and won the bronze medal at the World Sport Jiujitsu Championships
Craig was a key member fighting for the SSKI British Karate Team
He has trained with many talented fighters and some of his closest team mates fight in the UFC.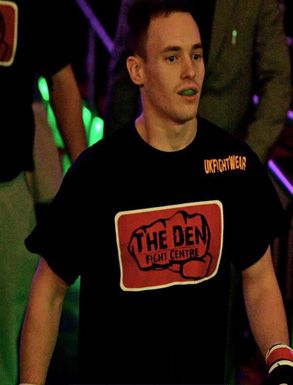 Personal Training Sessions
1-1 PT Training Sessions Available - Booking Essential